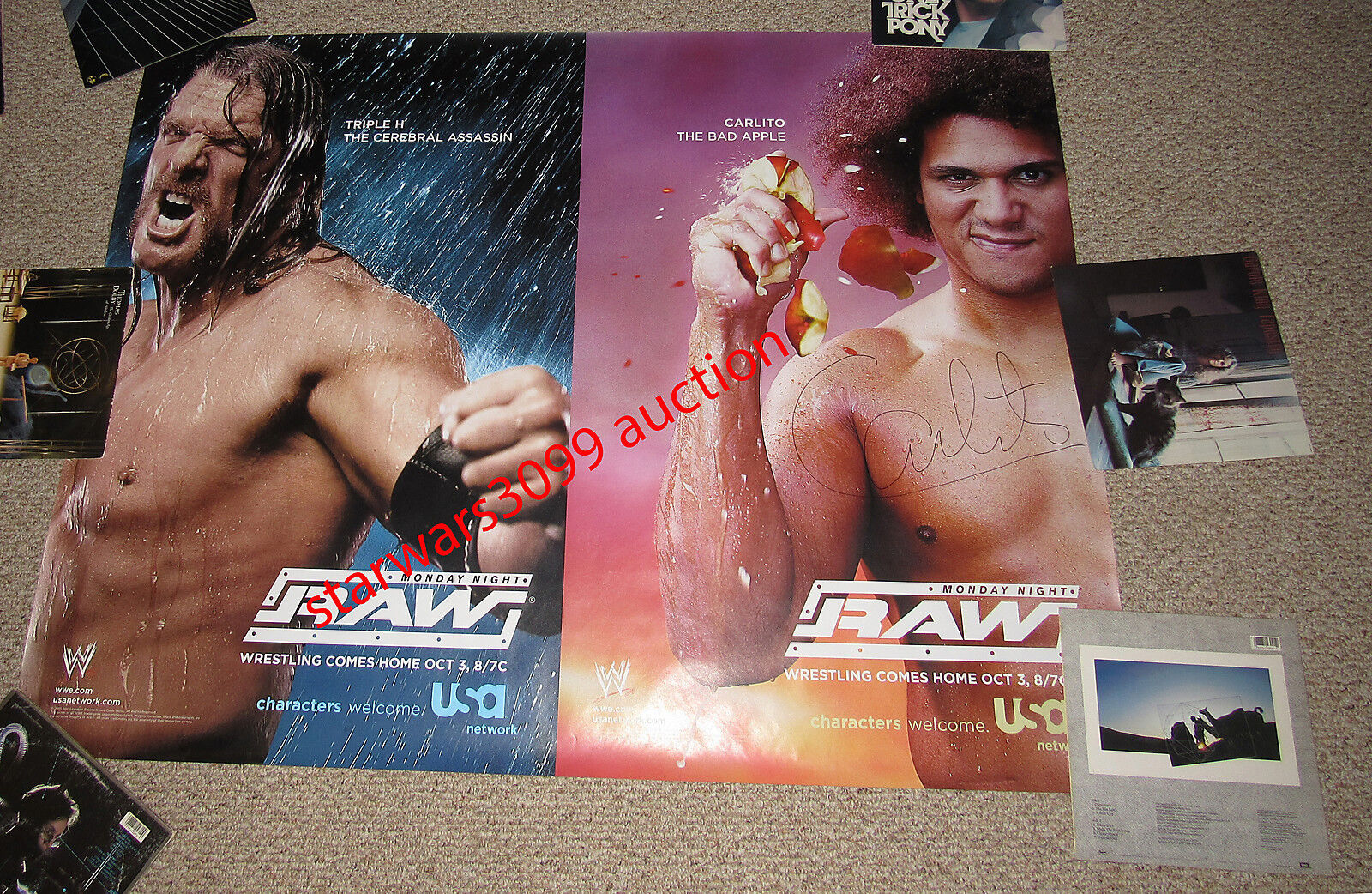 huge 5ft poster that was used when WWE returned to USA Network in 2005. I got Carlito to sign it in big at a signing.
Fantastic item to get Triple H to sign at a WWE Wrestlemania Axxess. Note that this is NOT photo paper it's more of a canvas and the reverse side is blue in color. Vinyls used to hold the poster in place also showcase how big that poster is.
I will do $45 shipped within the US.