I don't know if this falls in the Video Games or Collections sub-forums, a mixture of both. So in addition to my growing (arguably crazy) celebrity photo op and autograph collection, I've been collecting video games. I've been doing that far longer in fact, spending a LOT more money as well! Anyway, I've gone to several conventions over the years, and gotten to know quite a few top notch collectors, authors, and personalities in classic gaming over the years. Whether on-line or in person. One author in fact had a long time friendship with the inventor of the home video game console, Ralph H. Baer.
Mr. Baer is considered the 'father of home videogames." He invented what became the Magnavox Odyssey in the late 1960's, as well as the toy Simon in the 1970's. In the video game genre, there really isn't anyone quite like him. I'd liken him to the late Les Paul in music. Just recently he passed away at age 92. Unfortunately, due to age, he really hadn't made many public appearances outside of his home state of New Hampshire, so I was unable to meet him in person. I most likely could have sent him an auto. request TTM, but just never thought of it. Luckily my author friend had a ton of signed labels, which he affixed to a book "Videogames in the Beginning" that he helped publish with/for Ralph, and gave that to me!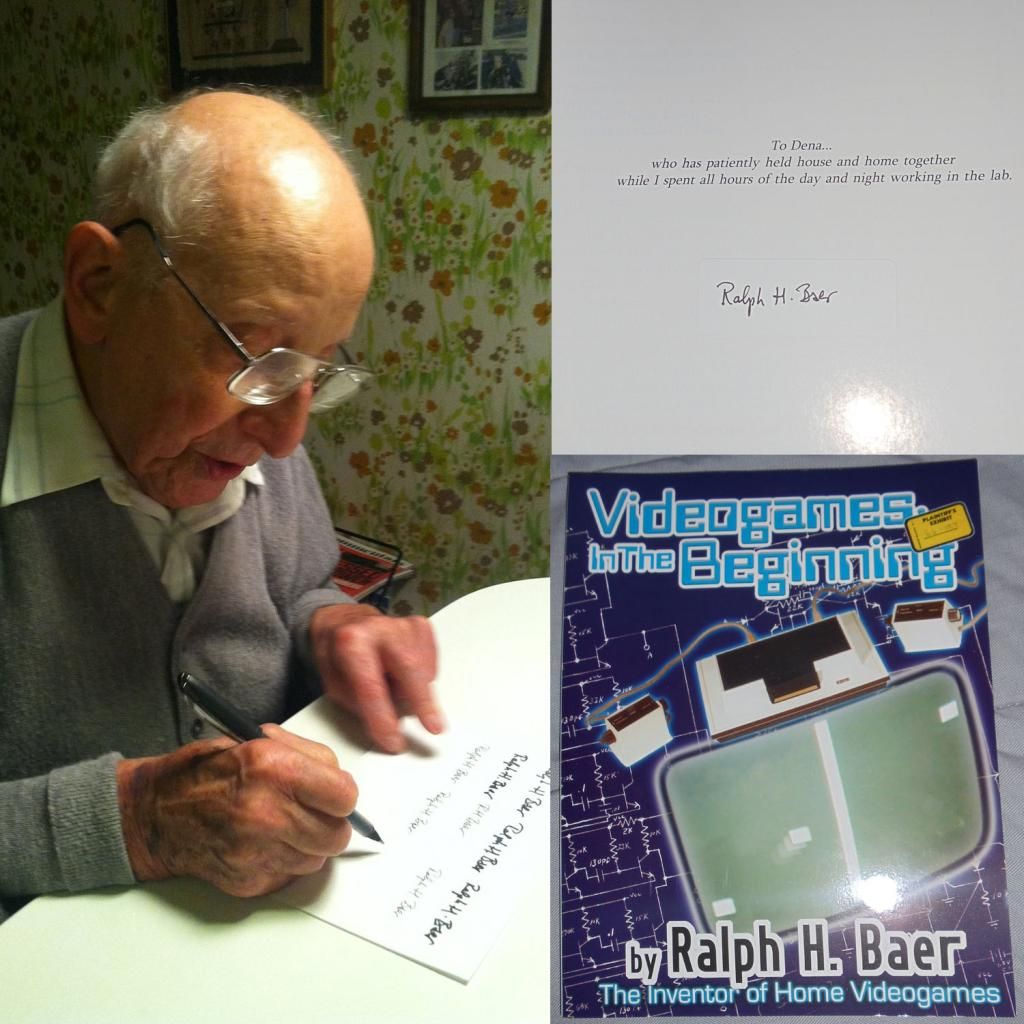 One of these days I'll take more photos of the signed game stuff I have, but this is without question the coolest so far.