Bus Carson is closing down his pro wrestling shop and museum in Allentown, pa in January of 2018. Sad to see it go.
---
---
Marked Out Master
Posts: 1710
Joined: June 6th, 2009, 6:32 pm
Location: Mechanicsburg, PA
Contact:
WOW. Thats crazy. This was the original home of Chikara.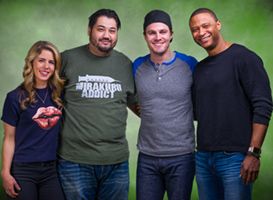 http://www.cmshowstopper.com/
Official Webpage Of CM Showstopper
http://www.fallenangelchristopherdaniels.com
Official Webpage of Christopher Daniels
---
Marked Out Pro
Posts: 366
Joined: May 6th, 2012, 6:31 pm
Bud is one of the most honest guys in wrestling and he has brought lots of happiness to many fans just by having his museum but also by hosting wrestlers at his store. The autograph signings have become like small conventions with how many wrestlers do the signings anymore. Hopefully he will continue coming to the conventions.
Book WWE Hall of Famer Jimmy Valiant for your event!!
PM me!
http://www.jimmyvaliant.weebly.com/
Meet WWE Hall of Famer Jimmy Valiant ANY Sunday 12 noon to 4 PM at Boogie's Wrestling Camp located at
2916 Alleghany Springs Road in Shawsville Virginia. Free of charge!
"I'll never forget what the WWE took away from me. I also want to say I'll never forget all the great things they gave to me"-Bret Hart
---
---