Good move? I guess so. Its a step up from ROH id assume
---
---
IDK if it's a step up from ROH, can't see him being World Champ in TNA or even if TNA will make it to see 2017.
---
He obv left for $$$$ so to him its a step up
---
Marked Out Master
Posts: 1700
Joined: June 6th, 2009, 6:32 pm
Location: Mechanicsburg, PA
Contact:
I think TNA is a lateral move at best in 2015/2016. Its television presence is about what ROH is, but its reputation is several degrees below.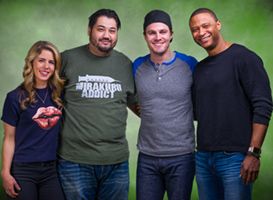 http://www.cmshowstopper.com/
Official Webpage Of CM Showstopper
http://www.fallenangelchristopherdaniels.com
Official Webpage of Christopher Daniels
---
---